Home Constructive
Deliver an excellent customer experience. Every time.
With Constructive, your clients can stay up-to-date with build progress, select beautiful finishes and visualise selections in 3D.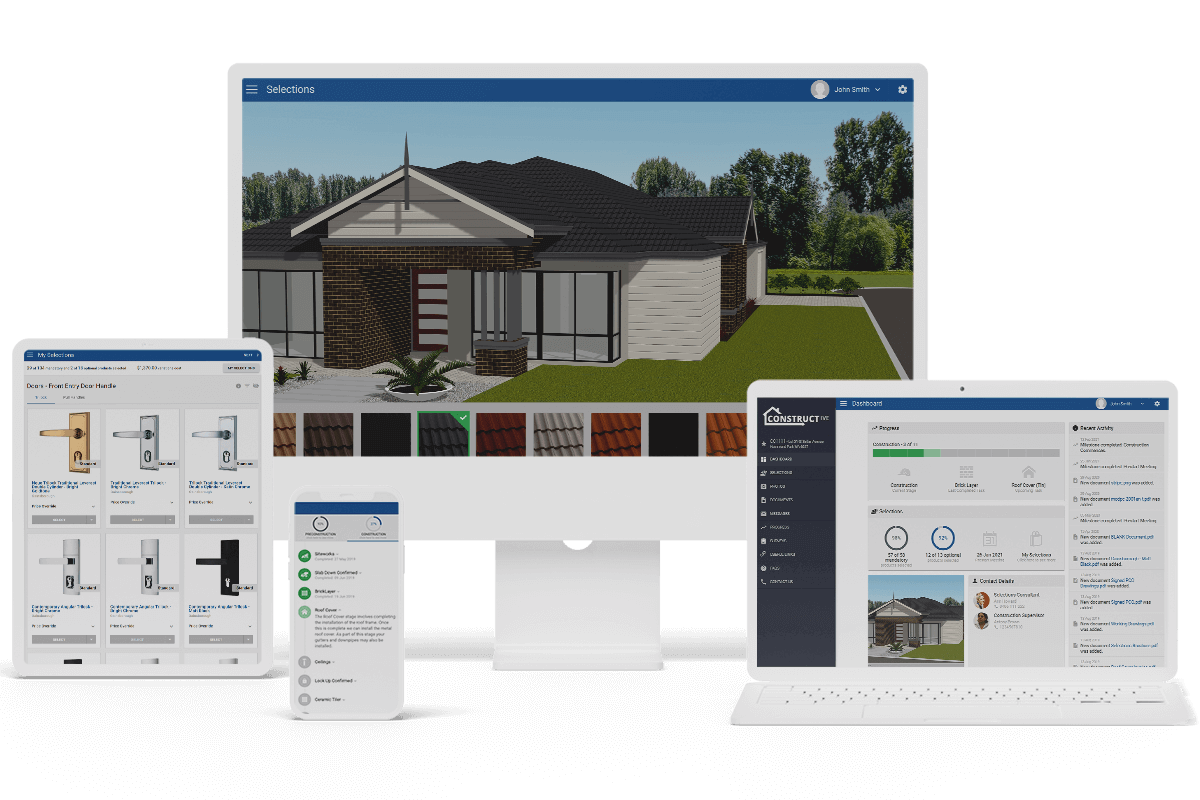 One platform.
Everything house builders need to create an experience people love.
Each product impressive on its own, but a powerhouse of customer experience combined.
Supporting you at every client touchpoint: from pre-construction, through the selections process, to maintenance.
Successful builders use Constructive

"It is a definite benefit for our business to be involved with Constructive Software."
Natalie Lawrence, General Manager
Terrace Homes & Now Living
(BGC Housing Group)

 "We're able to provide better service to our clients. Behind the scenes we are actually doing less than we were before, with less staff than before."
Dannielle Mangan, Administration Manager
WA Building Company
"Since the implementation of Constructive, our sales extra upgrades revenue has increased by approximately 120%"
Joel Winders, Commercial Director
Kingswood Homes
"Constructive improves the building experience for our clients."
Eleanor Merriel, Senior Interior Designer
Carter Grange
"Nothing comes close to Constructive and it's innovative backend, in price or functionality. It's simply the best tech in-market."
Maddie Smith, Marketing Manager
La Vida Homes

"The biggest problem Constructive has solved for us is eliminating in-bound queries about construction updates."
Claire Wagner, Sales Manager
Superior Building Group