Manage and exceed your clients expectations with one tool
Start making every build an exceptional experience, for both you and your clients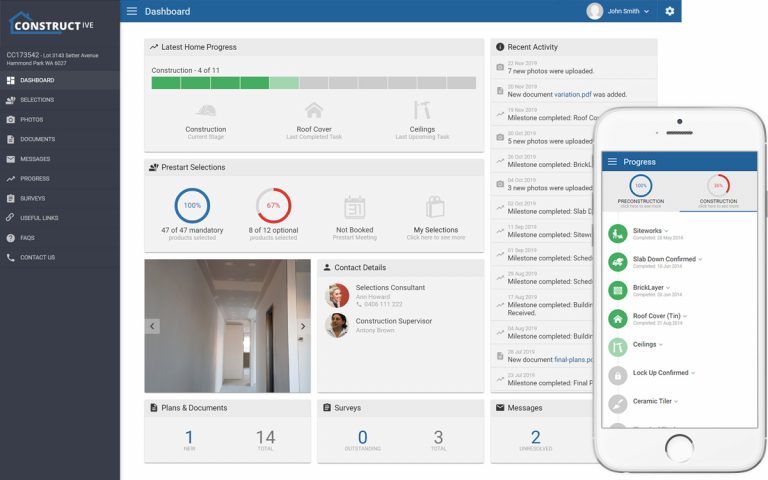 Provide your client with constantly up to date information with no extra work! Reduce the mundane progress chasing phone calls from the client.
One stop shop Dashboard
Reduce the cost or providing up to the minute information to the client without endless emails or phone calls.
Centralised location for all your clients documents and photos
Go paperless. Give your clients all required documents, contracts, plans and photos through their Customer Portal.
Prevent endless customer enquiries
Give you clients all the information they need to stay informed and up to date on build progress. Ease their concerns through Customer Portal.
Replace the physical brochure with your very own online selections portal. Allow the client to make the selections in the comfort of their own home.
Reduce your inhouse printing costs
No more expensive booklets and no more paper. Make changes to online selections instantly with the click of a button.
Fully maintained and customisable library
We have thousands of selections pre-loaded into your library. Want more? No worries. We update your items on request, free of charge.
Reduce the number of re-selections
Track the progress of your clients selections at any point and remind them of anything outstanding before the colour meeting.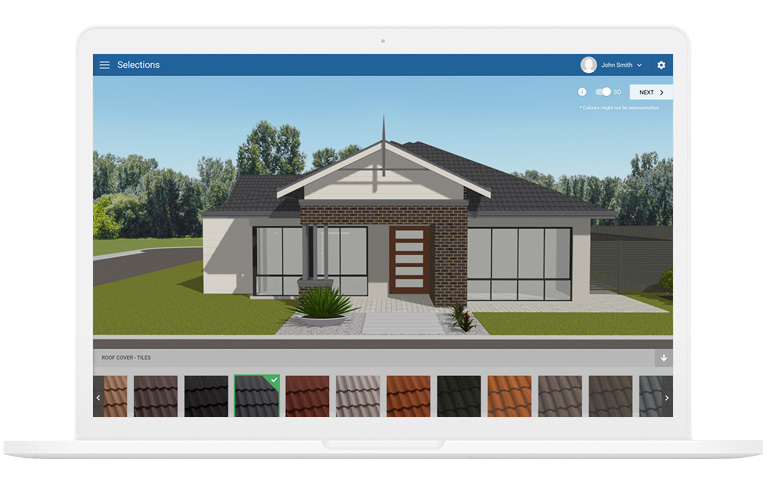 Allow the client to make selections and then see them on their job. Take the indecision away and provide the tool the clients demand.
No expensive CAD costs
Our technology turns your designs into stunning 3D models for your customers to explore, make selections and experience their home before committing to changes.
Help clients visualise their selections
Give your clients the power to design, visualise and try out their own colour combinations on their job. Your clients will love designing their dream home in 3D.