My Selections Improvements and Selection Template Additional Functionality
Features: My Selections Improvements and Selection Template Additional Functionality
1. My Selections – Report Layouts
When logged in as Builder, you can now see all Report Layouts from the My Selections tab in the client view.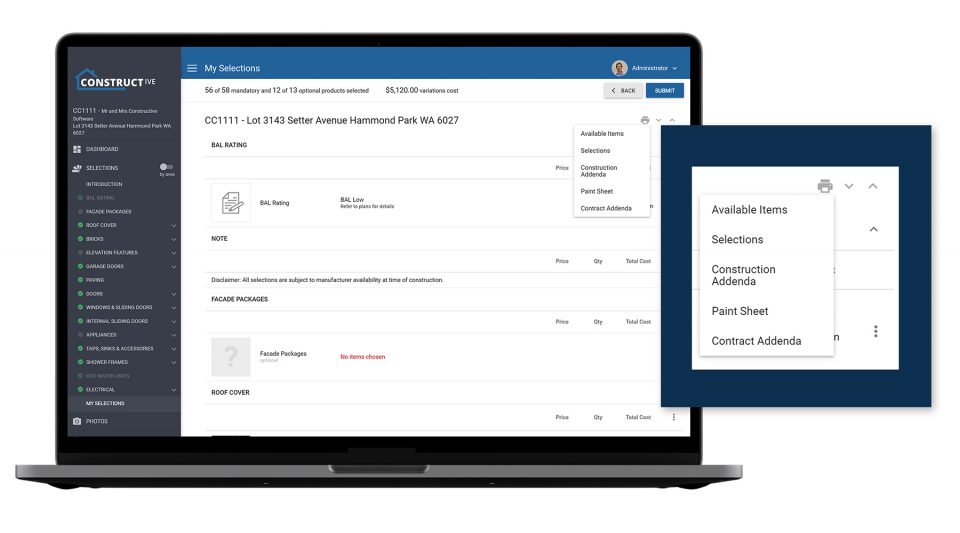 2. My Selections – Scroll Position Remembered
Your scroll position is now remembered when you click to return to My Selections.
3. Selection Template – Hide Item URL
You can now hide the item URL from the Item Details screen via configuration in the Selections Template.
4. Selection Template – Show Selection Name
The Select Items screen now shows the Selection Name.
5. Bug Fixes
Dashboard: The Pre-Start appointment date is now time-zone aware.
Selections: Choices no longer duplicate when overriding a price and selecting an item at the same time.
Security: Fixed Access Denied error in the Items and Prices page when logged in as a Builder.