Progress Template, email Improvements, and Price List Extract
Features: Progress Template Improvements, Progress Emails Setup Screens and Price List Export from Selection Template
1. Progress Template Improvements
A major improvement in the visibility of your customer portal set up, we've enhanced the progress template page to show you the key information you need. You will now be able to see if a progress task triggers a customer survey, a progress email, or the addition of a document. At a glance, you can see the customer experience journey that your customers will experience.
When editing a Progress Task you can see the multiple tabs to see the details of what is triggered from this task and also be able to jump to the relevant edit screens.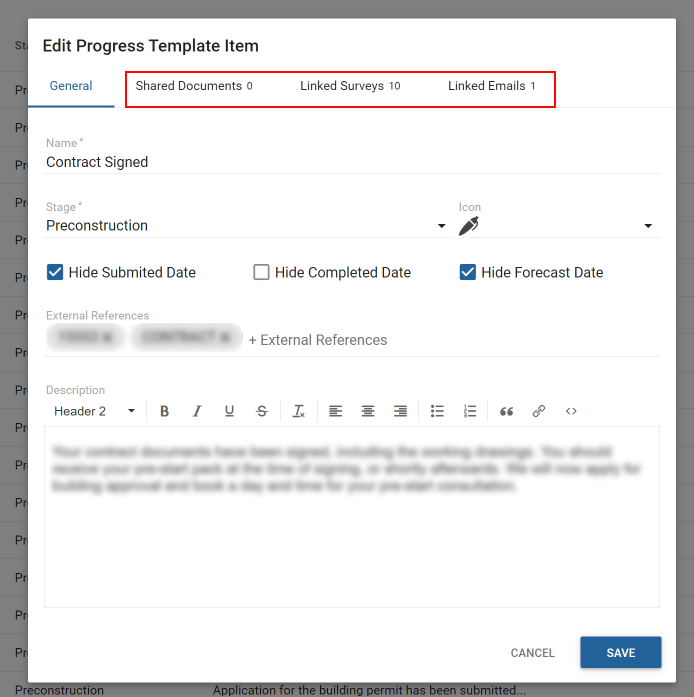 2. Progress Email Setup Screens
Up to this point, we've been able to set up automatic progress emails to be sent to the client via task completions, but there hasn't been an edit screen for you to be able to manage yourself. We've now plugged that gap.
3. Job Contact Hidden Option
Not always do you want to show the Sales Consultant to the client, but you might still want them to be able to login to see their clients. You can now do this by hiding the relevant roles from the client.
4. Job Contact Role Name Fix
We have now made sure that wherever you see a job contact role name (e.g. Sales Consultant or Supervisor) the terminology is consistent for the client and your staff. We used to have the issue where Job Details would show the Constructive name for the role. We've now squashed this 'bug'!
5. QR Code Report by Template or Selection
You can generate QR codes from the selection template in a far easier way, no longer one by one. You can either print off every QR code (at Selection Template level) or tick the ones you want to print off within the individual selection. Just click the relevant buttons on each page.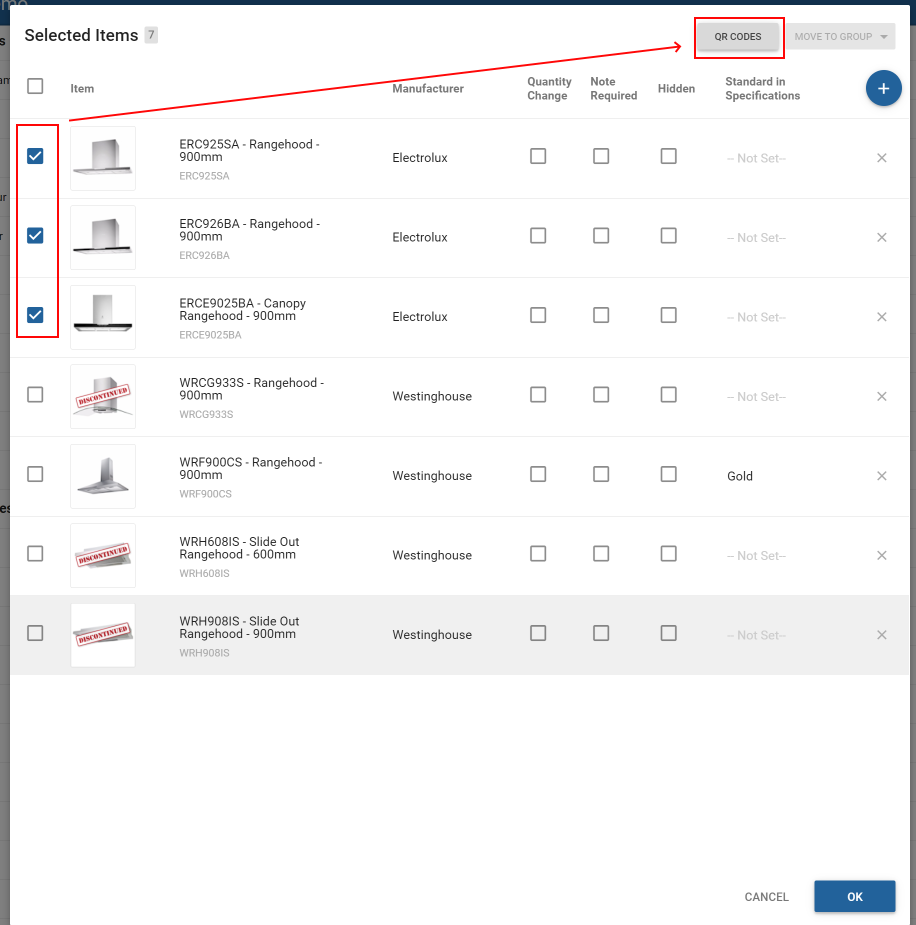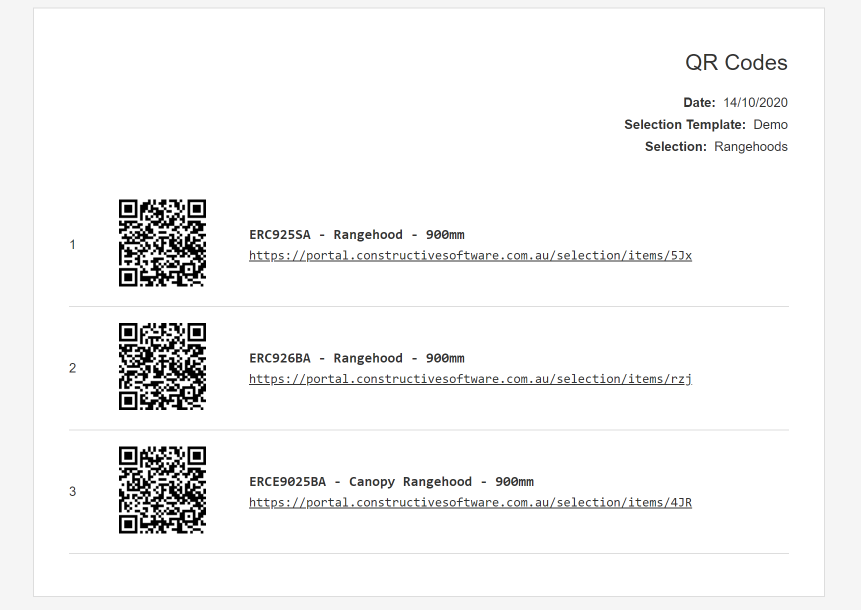 6. Extract Pricing for Selection Template – Price List Report
Everyone knows the more you see the pricing the easier it is to manage, and there is no better way for an estimator to see the pricing than in Excel! So to make life heaps easier we've added a button on the selection template to download the whole selection template with pricing (based upon some selections – brand, housetype, specification, etc). This enables you to download and review the pricing against each other in a convenient way.
In the Price List Report Settings you can optionally choose the Business Unit, Brand and/or Region to generate the prices for (if any of these have unique pricing). You will have to define the Housetype and specification (denoted by *), as these are required to generate any pricing. The format can be PDF (a report) and CSV (excel format).